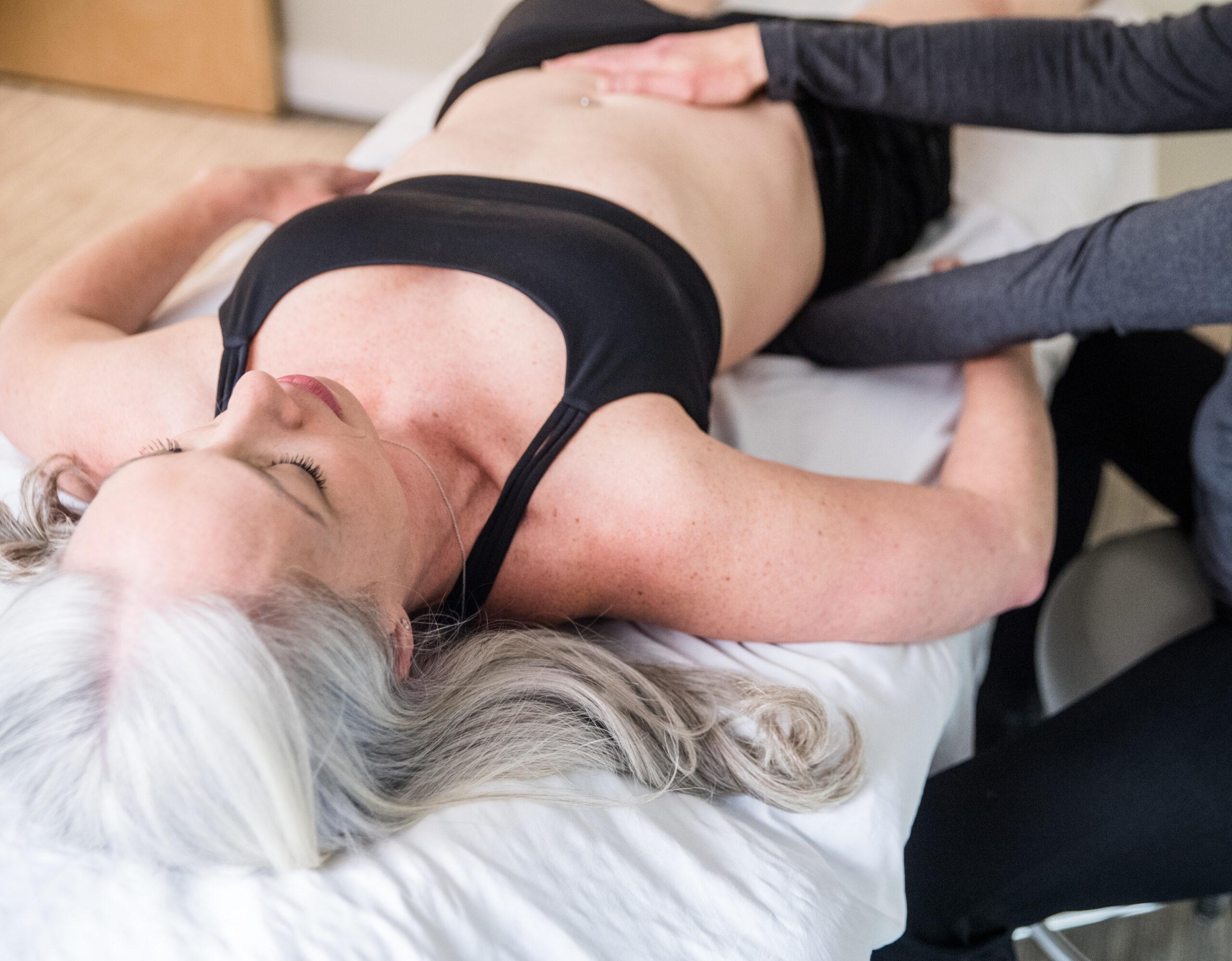 John F. Barnes Myofascial Release (MFR) is a hands-on technique utilized by the therapists at Midtown Physical Therapy. It is a safe and effective technique. The therapist uses MFR touch to release restrictions in your body that cause pain and prevent motion.
What is fascia?
Fascia is a continuous layer of thin connective tissue that surrounds and connects all muscles, internal organs, bones, veins, arteries, and nerves. Trauma (physical and emotional), injury, inflammation, and surgical procedures can lead to restrictions in the muscles and fascia leading to pain and limited motion.
What is Myofascial Release?
Myofascial release involves a gentle and effective hands-on technique to release restrictions in myofascial tissues to improve motion and decrease pain and other symptoms.
At MPT we use hands-on myofascial release to increase motion, decrease pain, and increase flexibility. We then pair the MFR with movement and exercise to help support the beneficial effects of the treatment. Your therapist may instruct you in self-myofascial release techniques to complement the hands-on work – this also works great during telehealth sessions!
What are the benefits of Myofascial Release?
Reduce acute and chronic pain
Decrease tension and tightness in muscles
Improve blood flow and circulation
Relaxes the nervous system promoting relaxation and decreasing physical the emotional stress
Improve symptoms of pelvic floor dysfunction including bladder urgency, frequency, and incontinence
To learn more about MPT and Myofascial Release Therapy contact us below. We continue to offer treatments that cater to all of your needs. We offer in-person visits at our clinic in Riverdale, concierge in home sessions and virtual visits over telehealth.
We look forward to helping you achieve your wellness goals.
TeaMPT:  Rachel, Julie, Christine, Yoshi, Liz, Heidi, Kasandra, Eve, and Toni