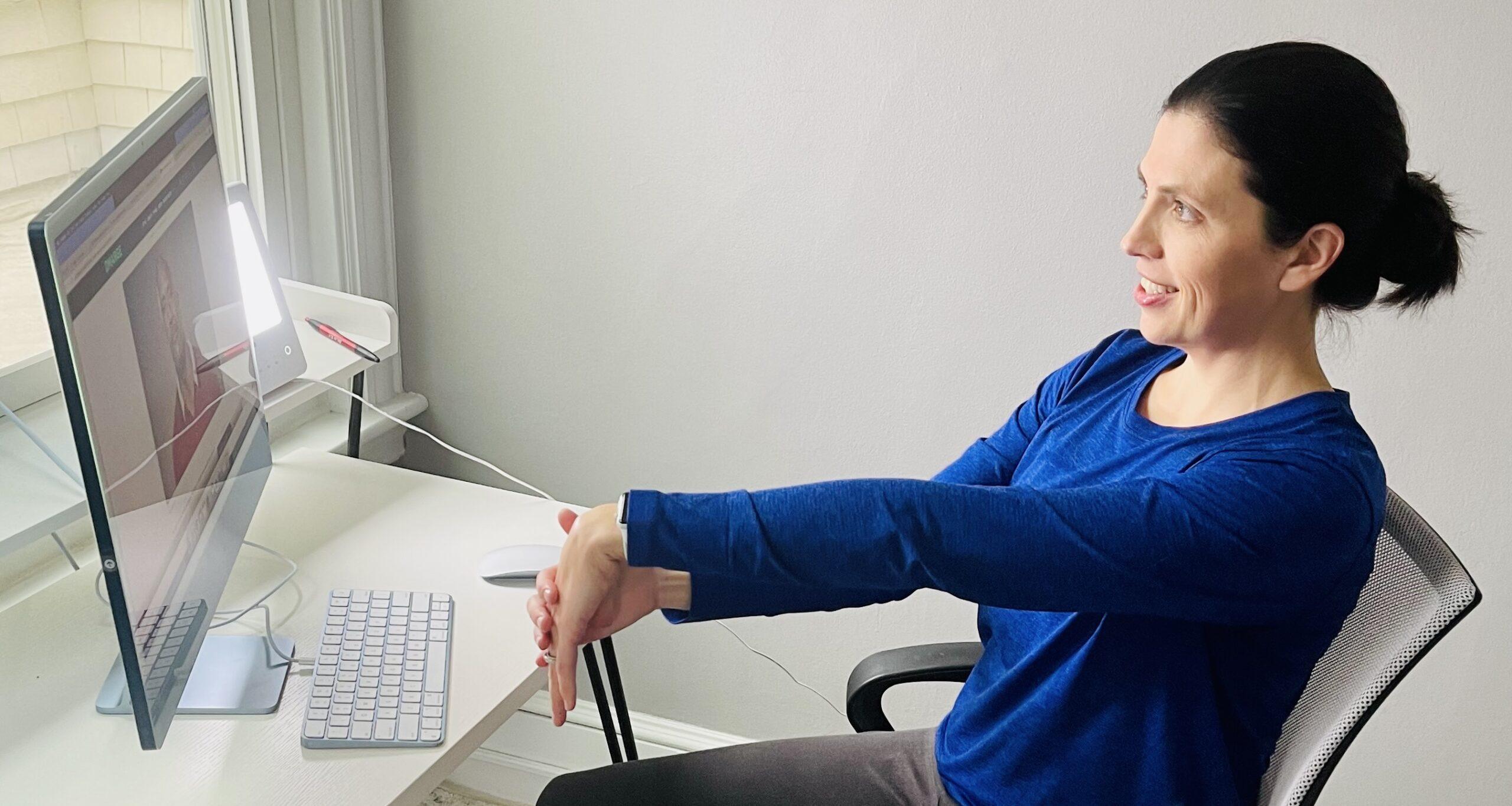 Virtual Physical Therapy at MPT
Telehealth remains a popular option for patients at MPT. Telehealth has many benefits, including:
Convenience: No need to factor in commute time or traffic to make it to your appointments. You can experience the same quality of care that you would expect in the clinic from the comfort of your home.
One-on-One Care: Just like at our Riverdale clinic, all appointments are one-on-one for 1 hour to address all of your needs. The therapist will provide an individualized assessment and develop a customized treatment plan to help you attain your goals.
Home Safety and Workstation Assessments: Want suggestions to decrease potential fall risks in your home or advice on proper workstation ergonomics? A major benefit of virtual visits is the ability of the therapist to see you move in your environment and offer suggestions to improve your safety and body mechanics.
Covered by Insurance: Most insurances including Medicare cover telehealth visits for physical therapy. We can confirm this for you by contacting our front desk.
Successful Outcomes: Read two recent testimonials from our patients below:
"Heidi has been doing an extraordinary job under the circumstances, all on zoom; attentive, creative, compassionate. Many thanks."
"I'm so impressed with how Heidi has been able to help me in so many ways on our Zoom sessions. From Heidi I have learned so much about my body and the functioning of it through my daily tasks. Heidi is very understanding about what I'm able to accomplishment and my limitations. I was having some back pain and she redirected the exercise to make sure my back was not Irritated. Heidi would double check during the next session to see how I'm feeling. I always felt very well cared for and relaxed as to what I was able to accomplish. I came with a range of motion difficulty with my right knee and ended up having care of my other issues. I have foot drop and Heidi helped me to greatly improve my balance and my capabilities of alternating my foot steps while on the stairs. I have physical limitations and Heidi helped me to gain more confidence in my daily routines. I have made progress in my ROM of my right knee which is evident in my daily activities. I learned many activities that I can do at home to help me to continue to make progress. I looked forward to my sessions with Heidi. She is very kind very skilled in her knowledge as a physical therapist. I'm very grateful that I was in such excellent care!!"
To learn more or schedule an appointment click the link below
or call us at 347-692-8185
We look forward to helping you achieve your wellness goals.
TeaMPT: Rachel, Julie, Christine, Yoshi, Liz, Heidi, Kasandra, Michael, and Toni