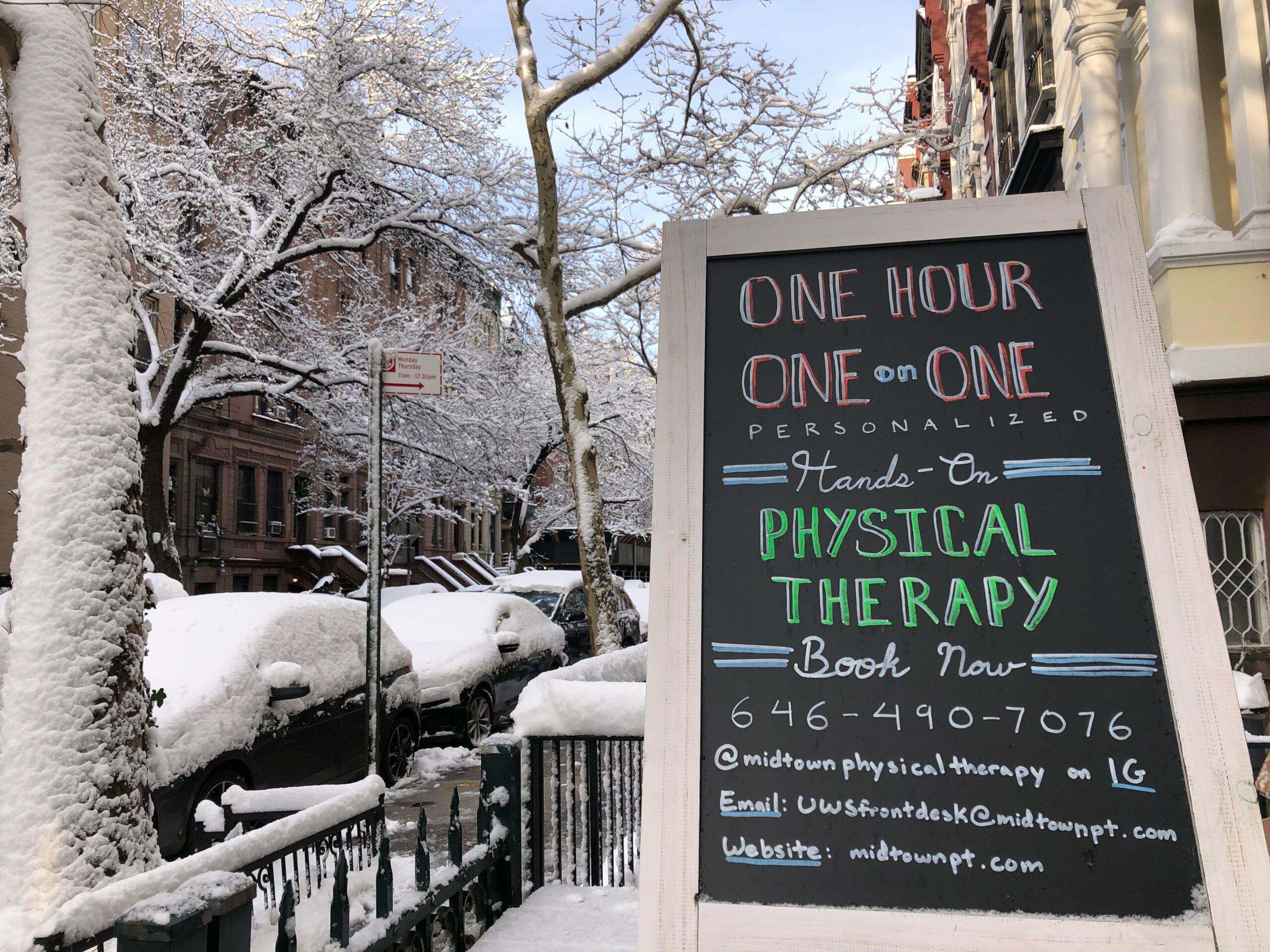 Concerned about getting to your PT appointment in wintery conditions?
Don't want to deal with traffic?
Don't have childcare?
Immunocompromised and concerned about being in an office setting?
Want the convenience of attending PT sessions from your home?
MPT continues to offer both in-person and virtual, Telehealth appointments. This hybrid model allows our patients to participate in physical therapy sessions with a customized plan that caters to their individual circumstances.
The benefits of Telehealth include:
Convenience: No need to factor in commute time or traffic to make it to your appointments. You can experience the same quality of care that you would expect in the office from the comfort of your home.
One-on-One Care: Just like at our Riverdale and UWS offices, all appointments are one-on-one for 1 hour to address all of your needs.
Home Safety and Workstation Assessments: Are you looking for suggestions to decrease potential fall risks in your home or advice on proper workstation ergonomics? A major benefit of virtual visits is the ability of the therapist to see you move in your environment and offer suggestions to improve your safety and body mechanics.
Covered by Insurance: Most insurances including Medicare cover Telehealth visits for physical therapy. We can confirm this for you by contacting our front desk.
 ____________
Contact us below to schedule a one-on-one appointment with one of our therapists. The therapist will provide an individualized assessment to develop a customized treatment plan to help you attain your goals. We offer in-person visits at our clinics in Riverdale and the Upper West Side, concierge in-home sessions, and virtual visits over telehealth to cater to all of your needs.
We look forward to helping you achieve your wellness goals.
TeaMPT: Rachel, Julie, Christine, Yoshi, Liz, Karen, Mo, Heidi, Kasandra, Surelis, Ashley, and Toni