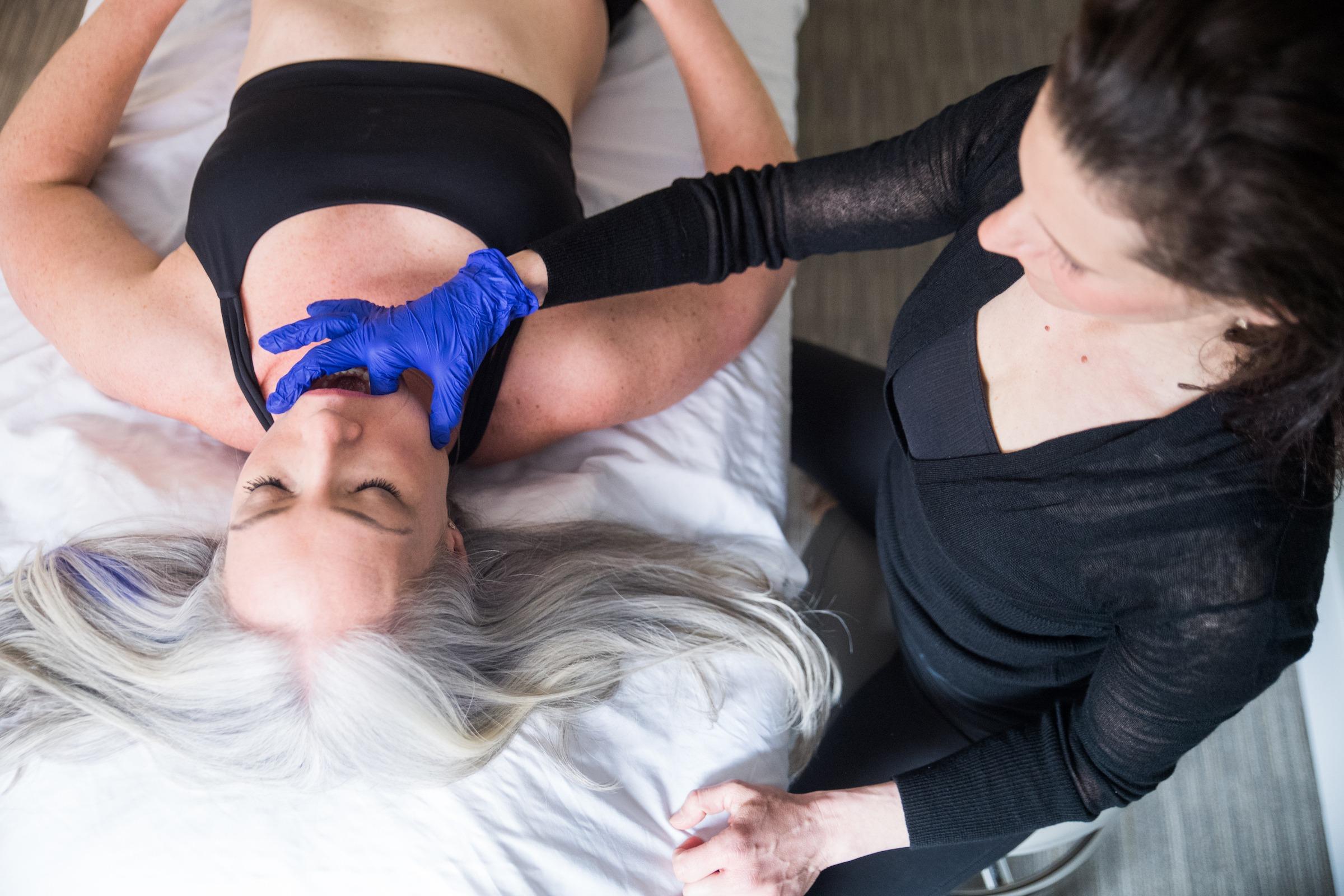 4 Things You Might Not Know Physical Therapists Can Treat
Physical Therapy can treat a range of conditions that may keep you from doing what you love. The therapists at MPT provide a personalized, one-on-one approach to treat all patients including those with jaw pain, headaches, vertigo, and urinary pain and incontinence.
Jaw Pain, also known as Temporomandibular Disorder (TMD), can make it difficult to chew, talk, and yawn. The therapists at MPT can improve these symptoms with a combination of hands-on techniques and a personalized exercise program.
Headaches may be caused by tension in the muscles around the head and neck. At MPT, we perform a detailed examination and intake to get to the root cause of your pain. Your therapist may use a combination of hands-on techniques to relax tight muscles, stretches to improve your flexibility, and exercises to strengthen your neck and postural muscles. They will also make suggestions on posture and ergonomic adjustments to decrease stress at your head and neck.
Vertigo can make it feel like the room is spinning. The therapists at MPT can assess and treat your symptoms of positional vertigo to improve your balance and reduce dizziness.
Urinary Pain and Incontinence are among several diagnoses that are caused by pelvic floor dysfunction. The therapists at MPT are specialized in the assessment and treatment of pelvic floor dysfunction for men and women. Learn more about our pelvic health program below.
Contact us below to schedule a one-on-one appointment with one of our therapists. The therapist will provide an individualized assessment to develop a customized treatment plan to help you attain your goals. We offer in-person visits at our offices in Riverdale and the Upper West Side, concierge in-home sessions, and virtual visits over telehealth to cater to all of your needs.
We look forward to helping you achieve your wellness goals.
TeaMPT: Rachel, Julie, Christine, Yoshi, Liz, Karen, Mo, Heidi, Kasandra, and Toni