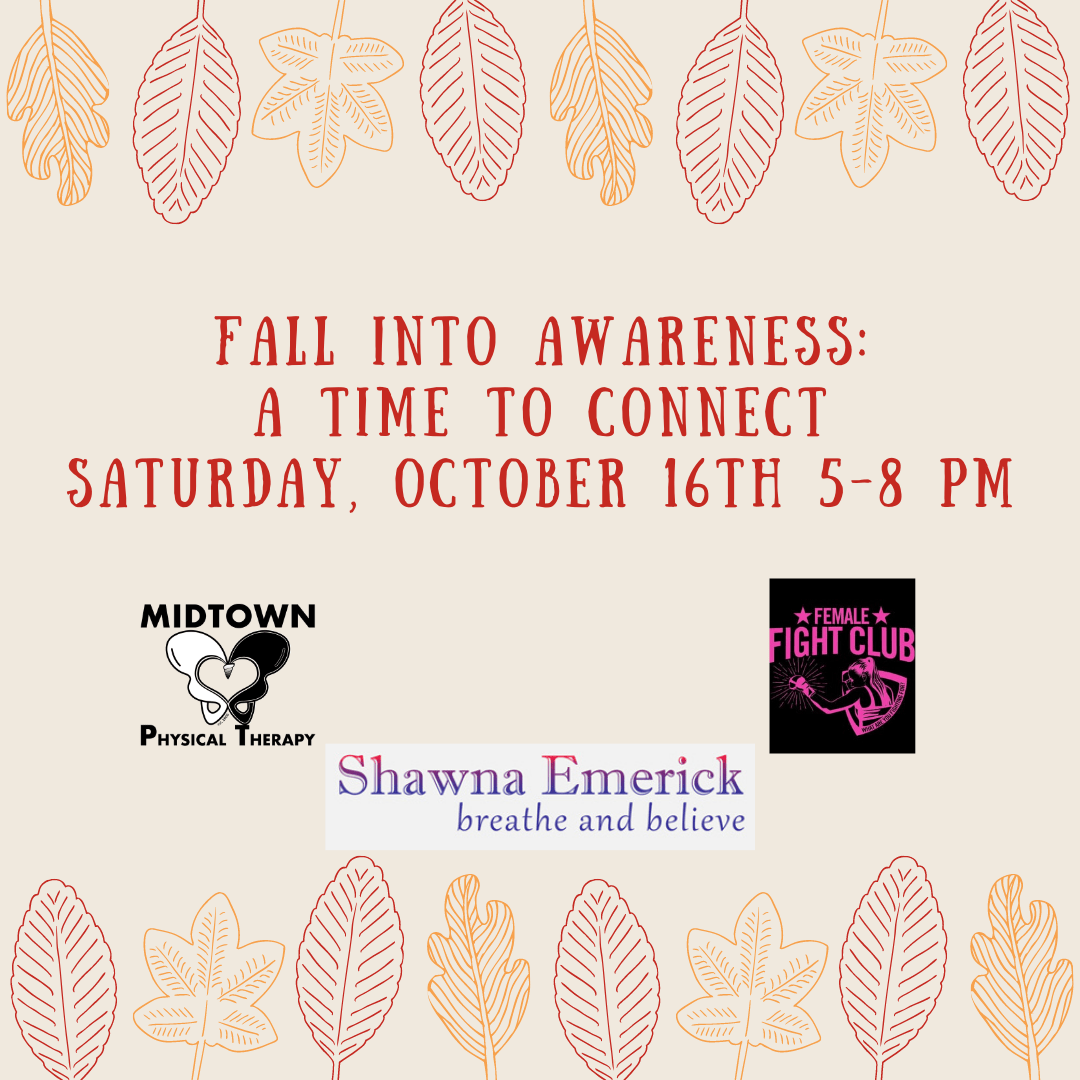 Join Us for a Workshop of Movement and Connection
Join Rachel Williams, MSPT from Midtown Physical Therapy, Shawna Emerick, RYT from Breathe and Believe, and Joanne Edmonson from Female Fight Club in a special evening of myofascial release, yoga, and gentle movement. These three local female business owners are joining forces and combining their expertise to offer this unique, healing class.
A night of movement, awareness, exploration, and deepening connections within and between. Light refreshments and beverages served for collective discussions after class.
Location: Female Fight Club
5912 Riverdale Ave, Bronx, NY
**Limited to 20 people, so register now!**
This will surely be a beautiful evening that you don't want to miss.
We look forward to seeing you there!
Contact us below to schedule a one-on-one appointment with one of our therapists. The therapist will provide an individualized assessment to develop a customized treatment plan to help you attain your goals. We offer in-person visits at our clinics in Riverdale and the Upper West Side, concierge in-home sessions, and virtual visits over telehealth to cater to all of your needs.
We look forward to helping you achieve your wellness goals.
TeaMPT: Rachel, Julie, Christine, Yoshi, Liz, Karen, Mo, Heidi, Kasandra, Miko, and Toni